Seems like I start every post lately with "long time no blog", but when I logged on and saw my last post was Easter!? Yikes!
I do have an excuse! Ever since last fall, I've been getting back into running. In fact, I ran my first 10K in the spring! For me, that was a huge accomplishment - setting a goal in the fall and working towards it - even running all through the New England winter - outside!

Ooops! We're not running in this photo!

All along, I have had the best training partner - this guy! Normally, he's a pokey walker, stopping to sniff every plant. But, when his harness is on, he knows it's go time.

Christmas morning - sky is blue but temps were low!
Skip ahead to this spring, when my friend Jen of
Happy Valley Dog
asked me to try out her
hands-free dog leash
. Ever since our first run, it's the ONLY leash we use! It's totally adjustable and gives just enough leash length without us getting tangled up. It's sturdy enough for me to grab if I need to pull him closer, but still lightweight enough to be comfortable.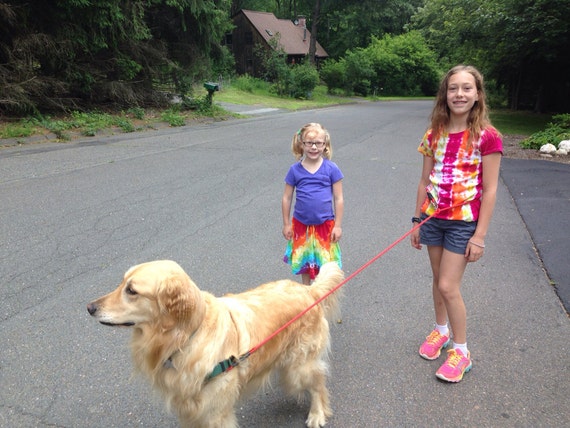 Jen's girls with their dog Mason.

My girls had fun using it (it adjusts to their tiny waists) to take the dog for walks this summer. And, with the clips on both ends, I can use it to clip the dog to a post (especially helpful if I need to hose him off!).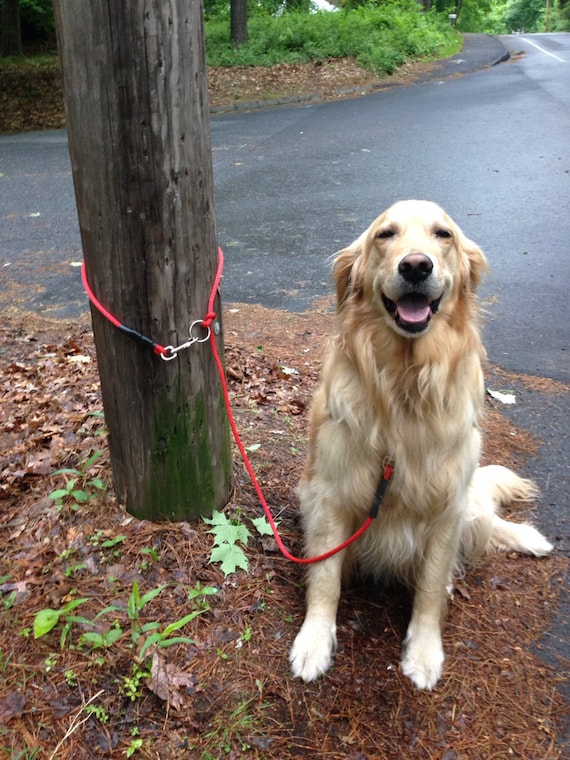 Good boy, Mason!

I'm so happy with this leash - we immediately bought one for friends who have a new puppy! Jen also makes these
amazing dog toys out of repurposed t-shirts
. Our friends' puppy couldn't get enough of his (I don't have any clear pictures of him playing with it because he was so excited - all the photos are blurry!).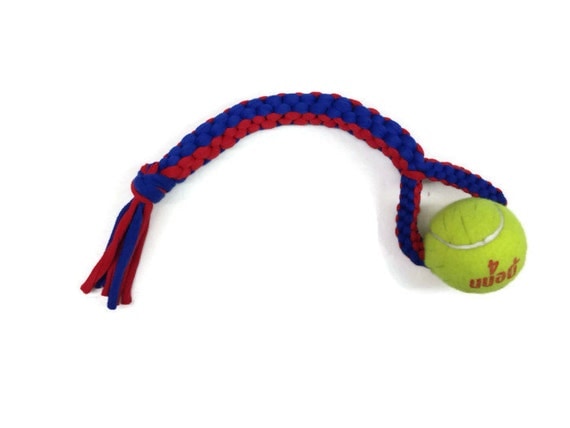 Like what you see? Good! Jen is generously giving away one of her adorable dog toys to one lucky reader! All you have to do is leave a comment about your favorite product in her
shop
(and your email so I can contact you!). For an extra entry, you can like her on
Facebook
. Just leave a comment that you did.
Giveaway will close Sunday, August 24th at midnight EDT.
I'll be back soon with another review - this one just in time for school to start!